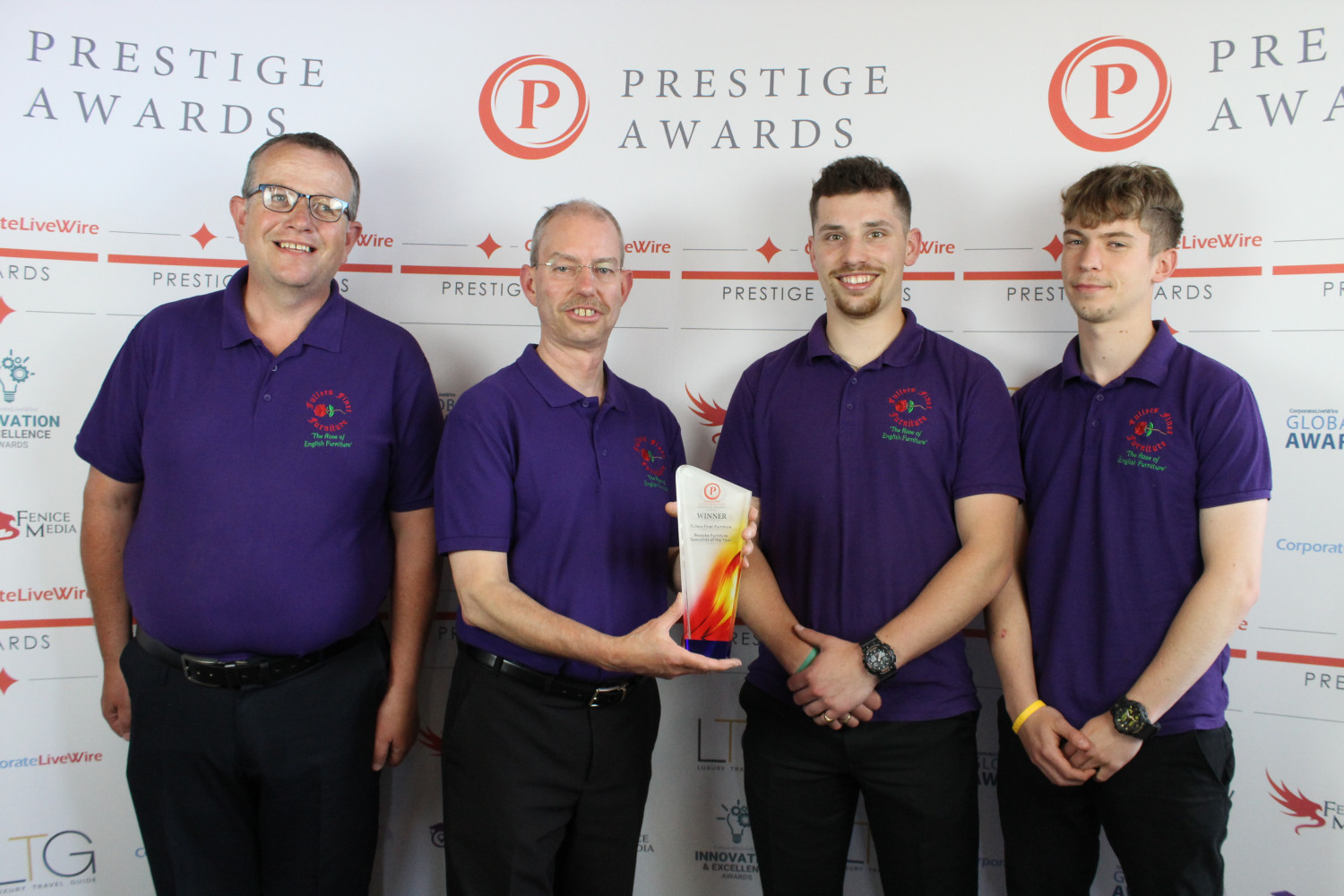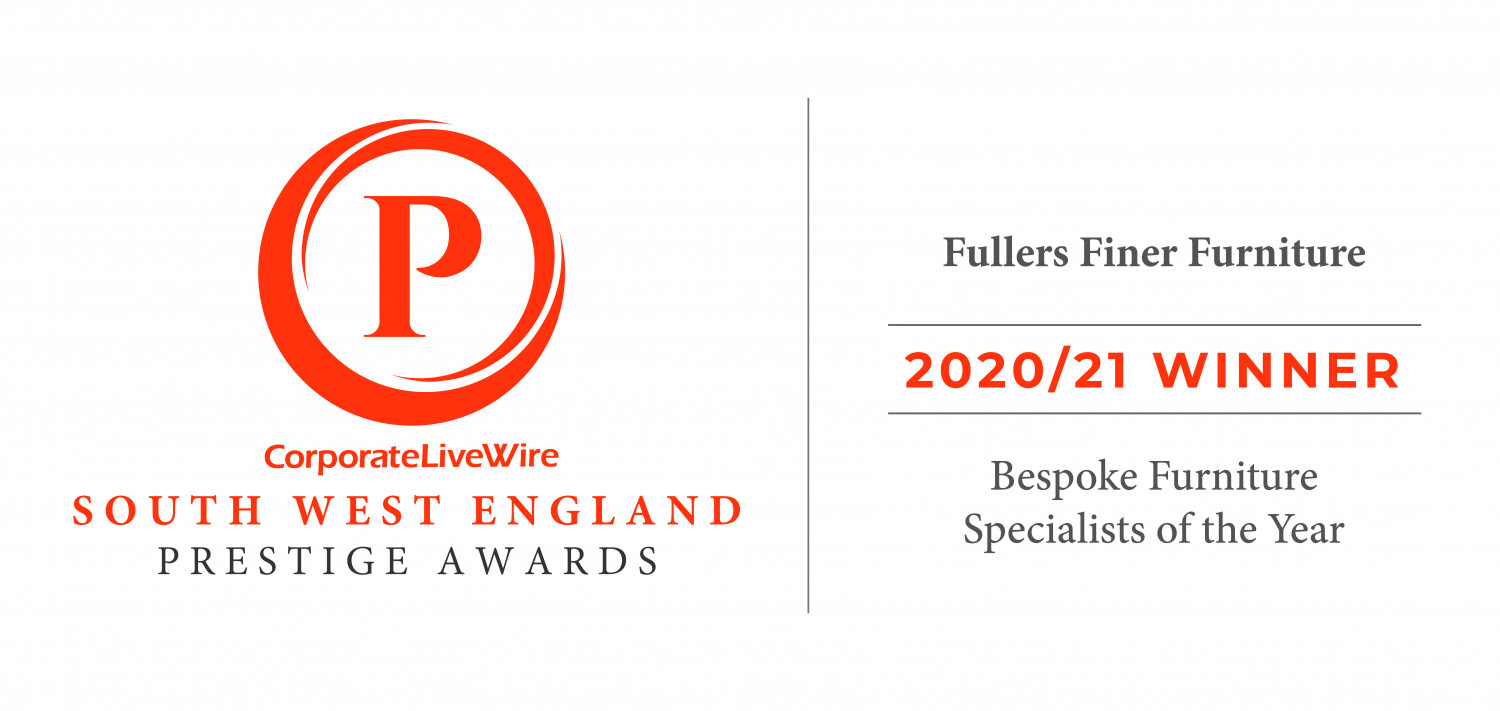 Fullers Finer Furniture announced South West England Prestige Awards - Bespoke Furniture Specialists of the Year 2020/21!
"…the judges commend the dedicated designers and manufacturers for providing a personal comprehensive, and high-quality service."
Just some of the commendation provided by the judges in announcing Fullers Finer Furniture the Winner of the South West England Prestige Awards bespoke furniture specialist award 2020/2021. Fullers were delighted to attend the presentation ceremony on 10th June 2021 at The Escot Estate in Devon.
The Prestige Awards were launched to recognise the important work of small and independent businesses and to celebrate the businesses and individuals that consistently offer excellent products and services.
The judging panel base their decisions upon areas such as service excellence, quality of the product/service provided, innovative practices, value, ethical or sustainable methods of working, as well as consistency in performance. The winners selected are those who can best demonstrate their strengths in these areas.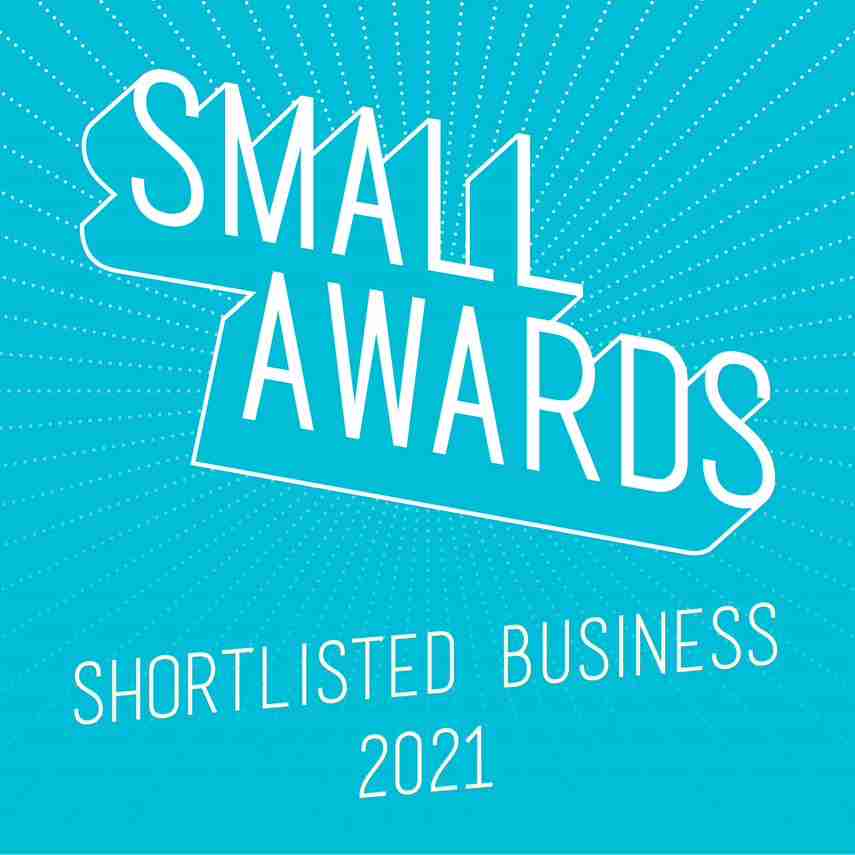 Weston-super-Mare's, bespoke furniture manufacturer, Fullers Finer Furniture were delighted to be shortlisted for a small award in the Britain's Best Legacy Category 2021.
In its fifth year, The Small Awards is a nationwide search for the smallest and greatest firms in the UK, across all sectors. It is organised annually by Small Business Britain, which champions, inspires and accelerates small businesses in the UK.
With eleven unique categories, the Small Awards celebrate the dynamism of the UK's small business sector, across everything from longstanding family businesses and innovation-led start-ups, to social enterprise champions.
"After what has been a difficult year for the whole small business community, it has been inspirational to hear about phenomenal small businesses across the UK, and the determination and resilience they have shown throughout the pandemic," said Michelle Ovens CBE, Founder of Small Business Britain.
"The Small Awards exist to celebrate and champion the amazing contribution of fantastic small firms like Fullers Finer Furniture. We received a record number of applications this year, with an incredibly high standard of entry, so all of the small businesses shortlisted should be rightly proud of this achievement."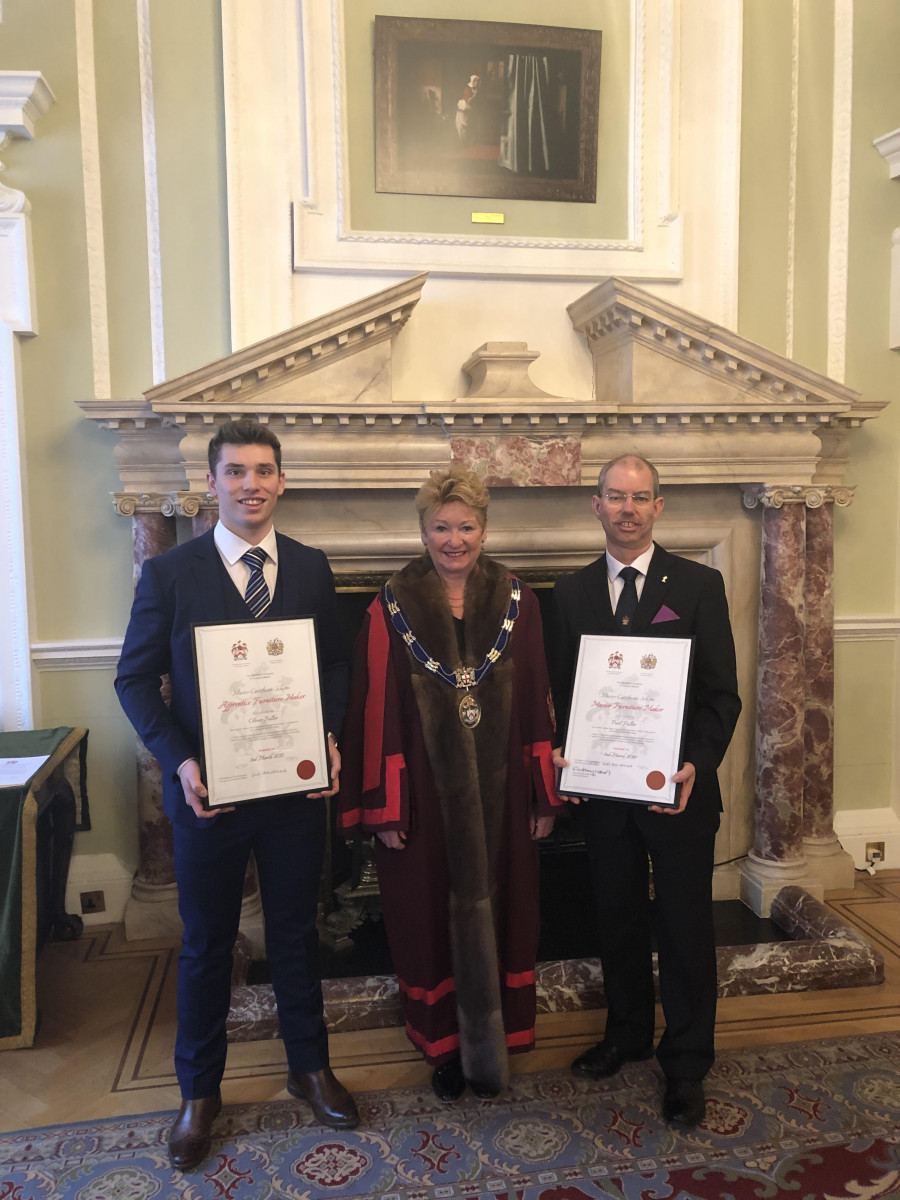 The name Fullers Finer Furniture is synonymous with high quality bespoke furniture. The expertly designed and crafted work has been consistently in high demand since the company was established in 1985. Fullers, never a company to rest on their laurels, thrives on enterprise, change and challenge, at the same time recognising the need to maintain, preserve and respect, historical craftsmanship.
One major change occurred in August 2017 when proprietor Paul Fuller's son, Oliver, joined the company as an Apprentice Furniture Maker. Oliver attended college one day per fortnight and qualified with distinction in furniture manufacture in 2019. He then enrolled for a further year at Didac College to gain his level 3 qualification.
Paul may have qualified some time previously but he also gained 11 distinctions in furniture studies and an impressive total of three first prize medals.
On Monday 2nd March 2020, Paul and Oliver attended a special ceremony in London where they were presented, by the Lord Mayor, Alderman William Russell, with the prestigious Furniture Makers' Company, Master Certificate in Furniture Making and the Apprentice Certificate in Furniture Making, respectively.
The awards are sponsored by City and Guilds and City of London. Each application is assessed by a panel of representatives from the Furniture Makers' Company and the applicant must provide evidence of achieving an appropriate level of responsibility within the industry and having a technical knowledge in the relevant sector.
'The recognition of our individual skills and experience means a great deal to us,' said Paul. 'The fact that we were both presented with our respective certificates at the same ceremony made it a truly memorable day. I feel proud to have two generations of award-winning furniture makers in what is a family business. The aim now is to strive together to extend our skills and experience".