AT YOUR SERVICE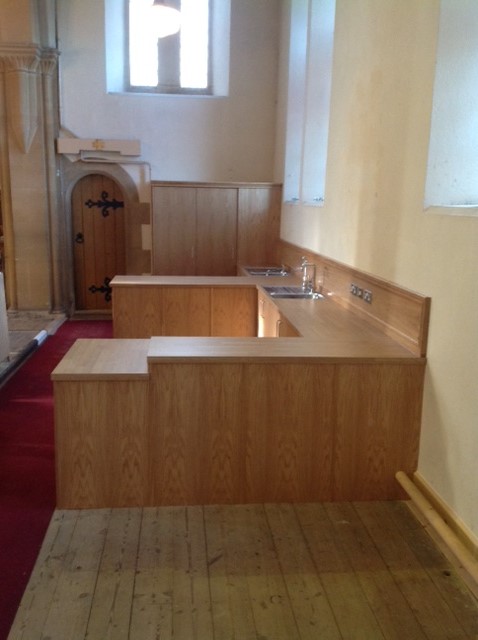 Fullers Finer Furniture is a bespoke furniture manufacturer based in Weston-Super-Mare with over 30 years' experience in the design and manufacture of furniture. They specialise in providing aesthetically pleasing furniture without compromise on functionality or design.
Take as an example the growing requirement for servery areas in public buildings. Fullers Finer Furniture is able to install a state of the art, practical, catering area, in a way that blends effortlessly with the existing building, regardless of its age.
Clarence Park Baptist Church is a large church built in the early 1900's. Fullers Finer Furniture recently installed a triple sided servery area at the rear of the church. Against the wall is the main preparation area which has a sink with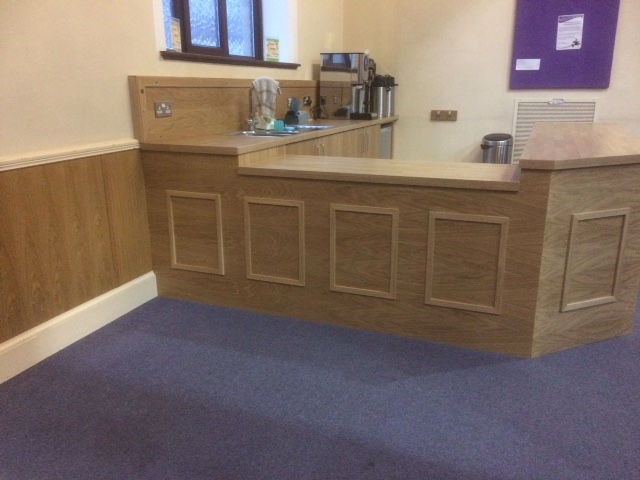 hot water and a plumbed in counter top hot water boiler and a fridge underneath. The other two sides can be used for serving with one side being slightly lower to facilitate use by wheelchair users. The counter area is finished in oak with storage below; the front panels have decorative panels to complement the wall panels and decoration in the church.
The minister commented that the work was done carefully with due consideration to the style of building and that the installation was quick with no disruption to church life. Most importantly 90% of the church congregation now stays for refreshments after services and the wider community regularly make use of the new facilities.
Incorporating a servery in some buildings may require careful planning and design, but with the right expertise and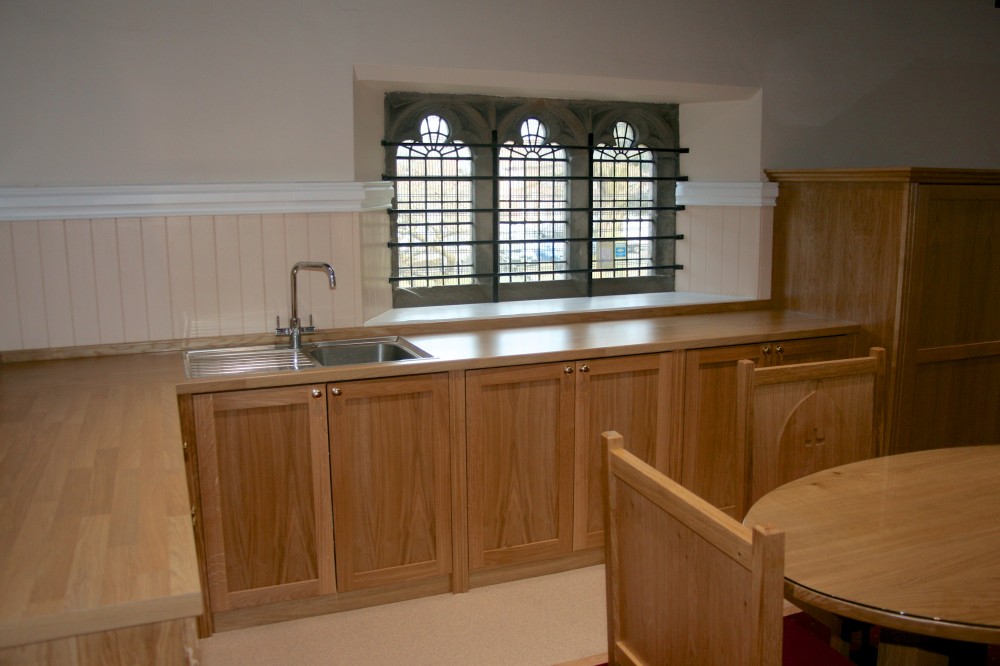 experience, suitable provision can be made in most buildings. St Bartholomew's Church, Newcastle included a servery area as part of the transformation of a tired vestry area into a modern pleasant meeting room.
Fullers Finer Furniture provides top quality service and workmanship to maximise your ability to serve your community. Why not give us a call, we would be pleased to hear from you.