St Bartholomews' Vestry given a new lease of life
Having fitted out his previous church's vestry in his parish in Somerset, the vicar of St. Bartholomew's Church in Long Benton, Newcastle –upon-Tyne was keen to use the expertise of Fullers Finer Furniture once again for a similar project . The project commenced with site visits from Fuller's premises in Weston-Super-Mare to Newcastle-upon-Tyne to work out and plan how to best use the then unused vestry space.
The old vestry was in need of repair and extensive decorating. It hosted a very large altar frontal's chest which took up a good proportion of the space along with other items of furniture in different states of dilapidation. With all this on the table so to speak, Paul Fuller who runs the business planned how this could be changed into something that could be used not only for storing robes, but also as a meeting room with a kitchen area.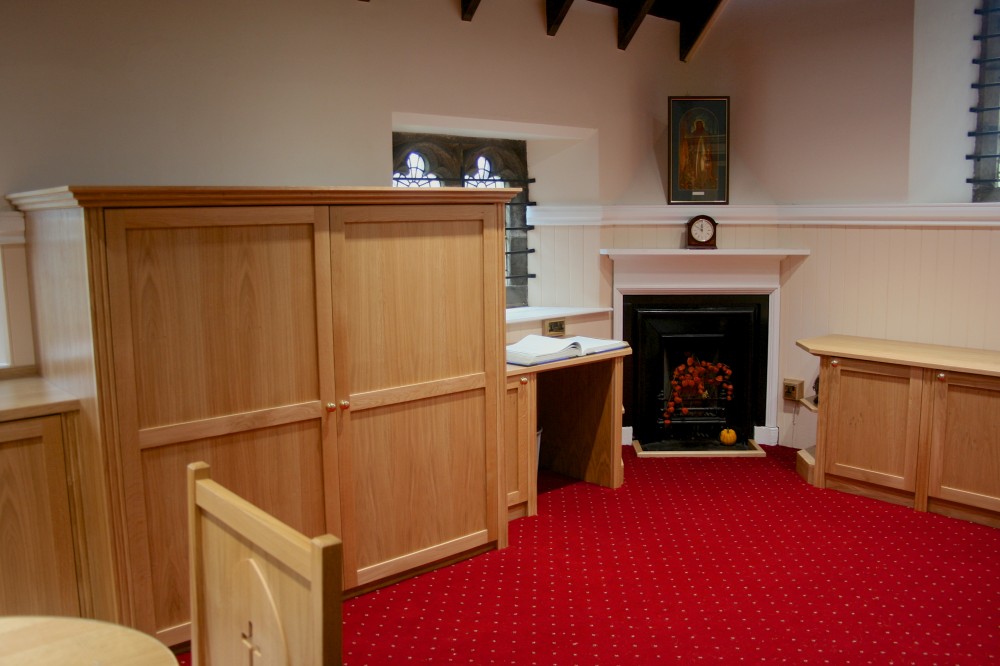 Plans were duly submitted and Fullers were shortly awarded the contract. The work was extensive, much of the cabinet making and manufacturing was done at the Weston-Super-Mare workshop, but there was also a substantial amount of work undertaken at the church site itself.The old vestry was ripped out and re-decorated and new stud walling was installed. In one corner a previously hidden cast iron fireplace was found and was lovingly restored and turned into an interesting feature in the new vestry.
The next stage of the project was to create a half glazed entrance lobby to the room.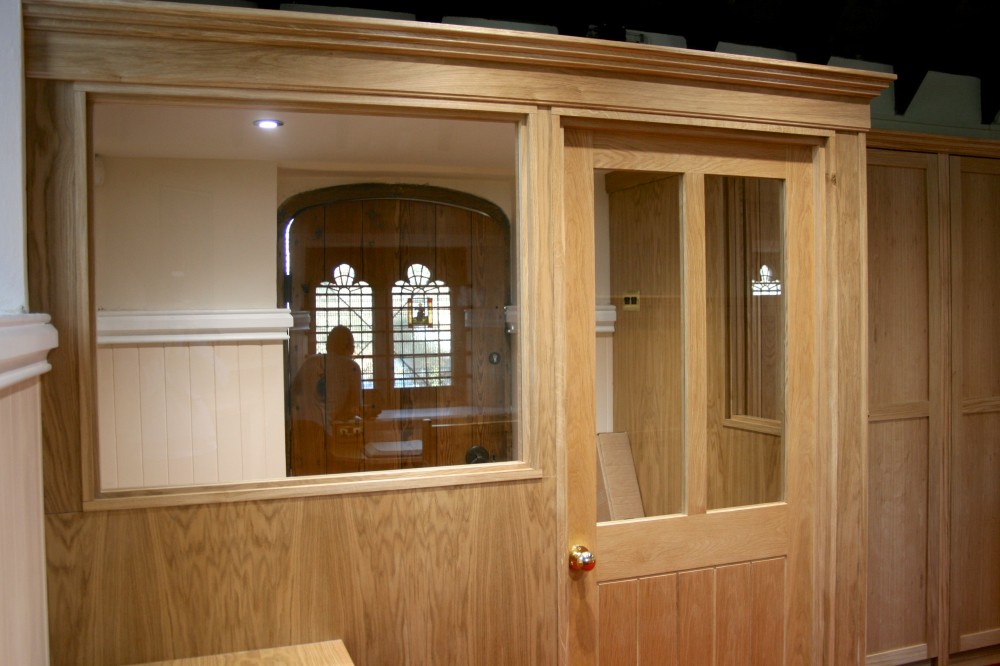 This provided a much needed "new feel" to the room making it more welcoming to those using the space.
As the new room would be used for meetings a hot water supply was fitted for that 'much needed cup of tea'. A sink unit and under sink water heater were fitted along with kitchen worktops that complemented the new kitchen cupboards, that were made in both solid oak and veneered boards.
Every vestry needs room to house vestments. The tall storage cupboards with solid oak frames blend in beautifully with the contours of the room and provide ample space for vestments, cassocks and the like. These were complimented by other lower cupboards and desks. The room was carpeted ready to host its centrepiece, a solid oak table designed and crafted with an elliptical top, enhanced by five matching solid oak chairs that adorn both the table and the rooms itself.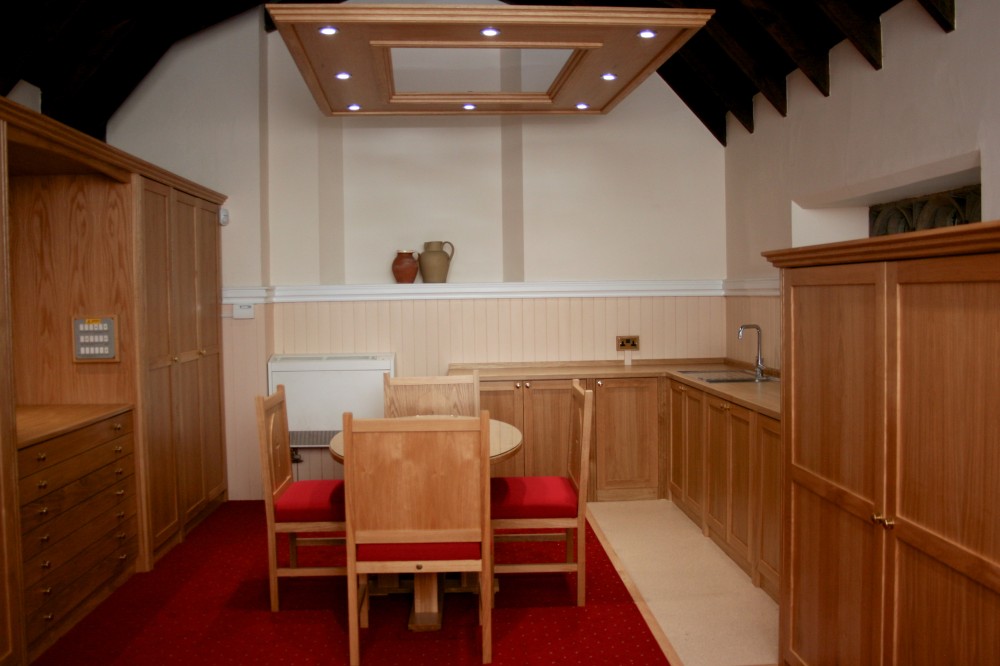 The room was lit with efficient low energy LED up and down lighters, incorporated into two specially designed pelmets in oak thus completing the project with a sophisticated ambience.
The final part of the project was to provide a storage solution for the altar frontals. To this end Fullers designed a new high altar for the chancel, complete with a sliding top with hanging bars inside the carcase for the frontals to be stored out of view and conveniently kept both flat and clean.
The whole project was greatly admired and more importantly ideal for use by those concerned.
Fullers Finer Furniture has been in business for over 30 years and continues to work in churches and establishments all over the country.