SHERBORNE ABBEY
A time and a place…
Sherborne Abbey in Dorset has a rich history dating back over thirteen centuries. Today it is a living Church, the home of a large and vibrant Christian community. Part of that community comprises the choir made up of about 20 choristers, all of whom attend local schools, plus adult members of the choir. It was in connection with the facilities for the choir that the experience and expertise of Fullers Finer Furniture (who have been around for a mere 30 years) was called upon.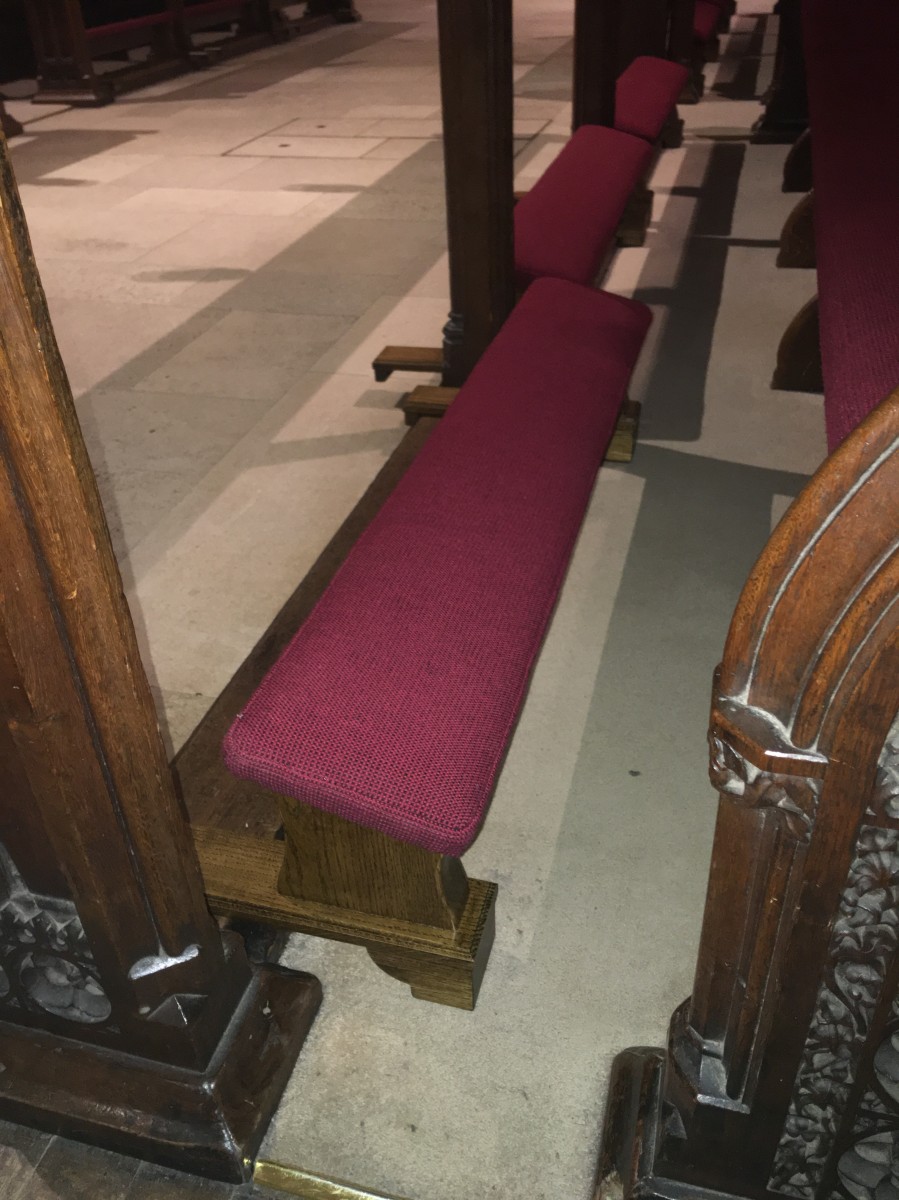 Space in the choir frontals for the young choristers was limited with the old free standing kneelers taking up valuable standing space between the pew and the choir frontal making life uncomfortable and potentially hazardous for the choir members. A solution was required that was of a design in keeping with the fabric of the beautiful ancient building, but also provided a practical solution to the problem.
Fullers Finer Furniture made a site visit to assess the situation and a prototype kneeler was made of a design that would slide underneath the choir frontal when not in use, maximising the space available between the choir frontal and the pew and eliminating any potential trip hazard. The moveable kneeler had to be of a reliable, quiet and simple design to allow the youngsters to operate the system without causing any distractions from the proceedings.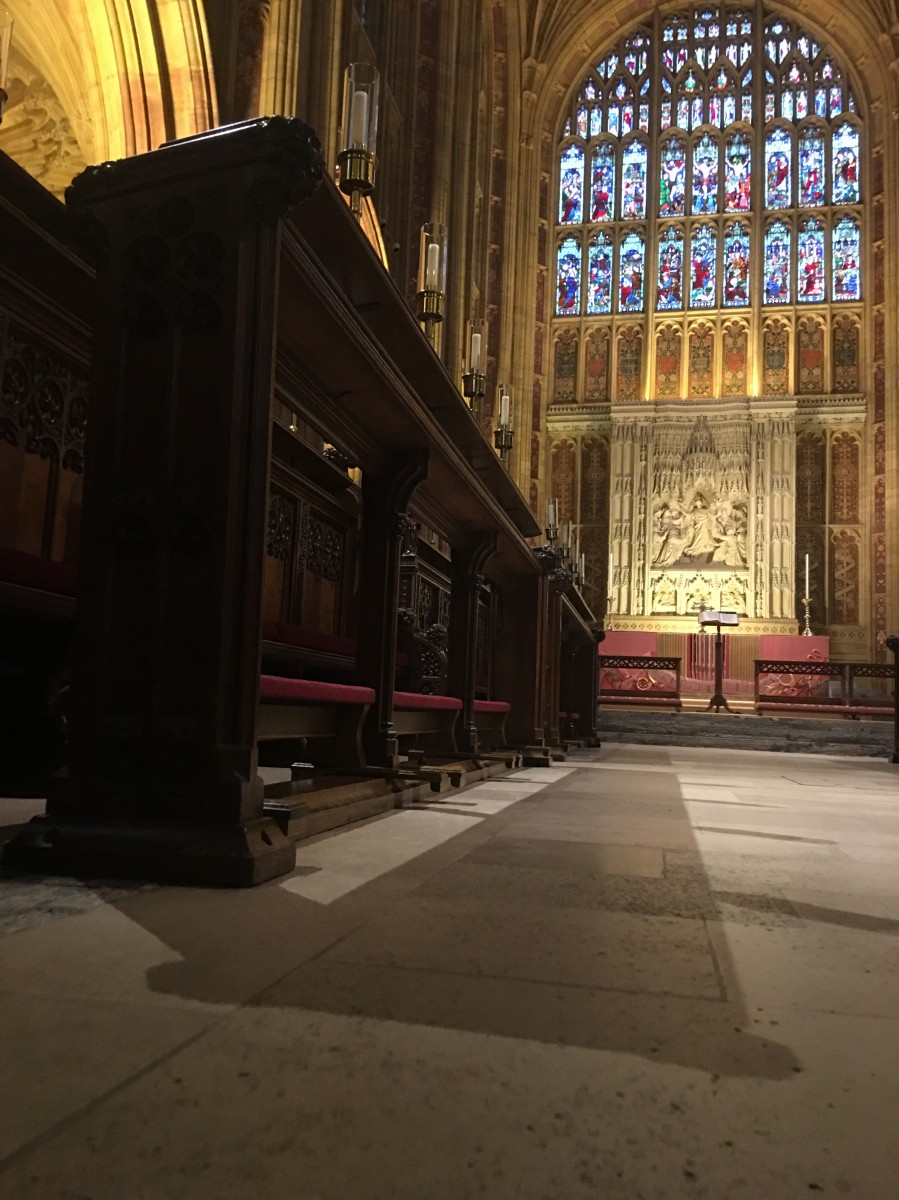 Once the design was approved production began on the 12 kneelers which were to replace the original four long kneelers which were difficult to move and store when not in use. The twelve kneelers simply slide forwards and backwards over the base rail of the choir frontals, without any necessity for fixings. They can be moved instantly when required and tuck neatly under the choir frontals when not in use, giving a much more flexible and useable option.
Each kneeler was finished in oak and upholstered on top in a fabric to match that on the seat cushions in the Abbey. The kneelers were installed in early 2018.
Comment made on behalf of the Benefice was that "…the choristers' kneelers are working well, with very little noise as the boys operate them. A clever piece of design…"
Fullers Finer Furniture is probably best known for lecterns and church furniture. Over the years this family run business has built up a wealth of skill and experience and is now able to provide impressive solutions for the more challenging design requirements arising from the need to combine modern functionality and less modern architecture.
On this occasion it was a great privilege to be able to craft a furniture solution to be used in such a historic and beautiful setting.